Just a quick thought : We already have mutations that alter player size, powered armor hauling frames and hydraulic muscles–yet no weapons that really take advantage of that.
My suggestion: Add several weapons–some craftable some not–that require 21+ strength to use without injury, or an active hauling frame.
An example of two possible 'Mighty' melee weapons.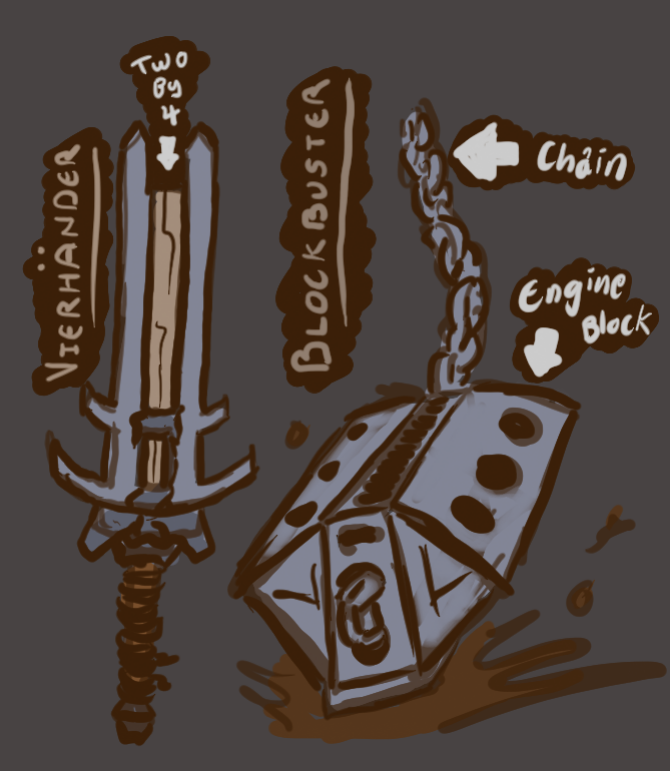 Thoughts?