Not exactly a bug report per se, but it seems there may be some confusion about the nomenclature of various parts of modern cameras. Cameras do not have iron sights. Point-and-shoot cameras as well as SLRs both have viewfinders - the difference being that the SLR contains a prism which allows the viewfinder to peer through the lens directly. The steel bracket on the top of the camera is called a hot shoe, and it is used to mount an external flash unit. It is not useful for sighting or composing images. Some older cameras do have iron sights. I have one. It's a 4x5 Speed Graphic press camera, commonly used as a professional camera in the 40s and the 50s.

this is a hot shoe. There are a few contacts which send a signal charge to an external device when the shutter is fired - usually to trigger a flash.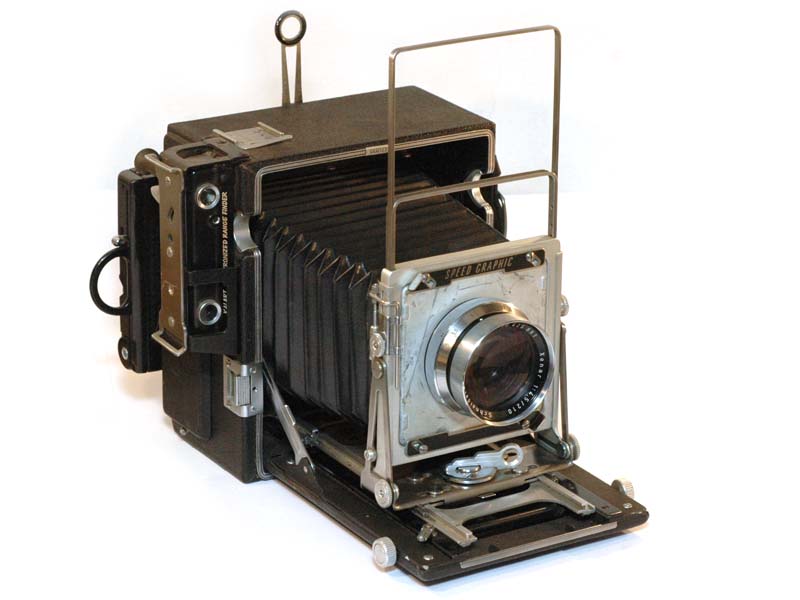 this is a Speed Graphic. There is a rectangular frame near the front of the camera which extends to line up with a smaller frame near the back. I am not sure as to the actual terminology of this part, (probably viewfinder, still) but
iron sights
would, in this case, be an accurate descriptor.