I love the new bucket thing. It is great for say holding a cup in your hands, if that is all you got, and drinking or crafting with it.
But I do not think bags, boxes and paper wrappers need to be buckets.
You CAN close all of these things for storage. Bags you can wrap around themselves, or fold down like this:
Boxes have the little closey thingy pretty regularly: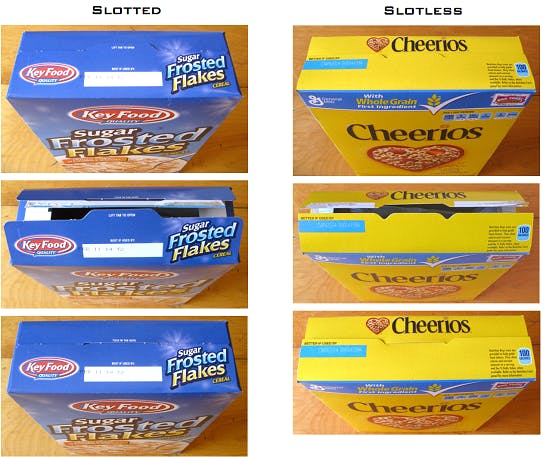 And for bigger boxes, you can do the box closing trick I taught my wife and caught her telling her parents about:
And paper wrappers stay around the thing they are put on, pretty regularly.
What do you guys think?